Northern Warriors will be the latest team to contest in the glamourous T10 League which will see it's second edition take place in UAE once again.
Mr. Shabaz Elias is the Founder and Director while Mr. Mohomed Morani is the Director of Northern Warriors.
The name Northern Warriors is deconstructed into two parts, North and Warriors. While North shows characteristics of power, dominance and aggression, a Warrior stands for being distinctively ready for action and showing tremendous courage in times of battles.
Management: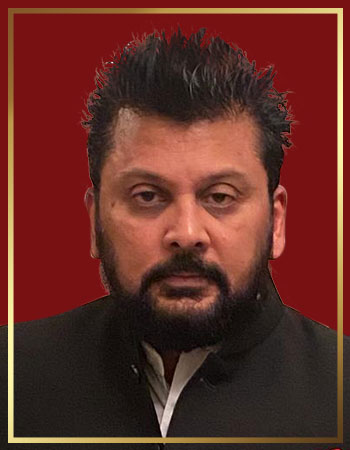 Shabaz Elias – Team Owner
Shabaz Elias is someone who has a deep passion for the game of cricket. It's his undying love for the game that has always nudged him to innovate and excel towards the sport.
Shabaz Elias owns various companies worldwide in the fields of seafood processing and marketing, motion picture importers of Hollywood productions with superstars including Jackie Chan, providing content for television and online companies, his experience in the field of international trade and finances is unparalleled.
Shabaz has been living in Dubai for nearly 25 years and is well-versed with the entire social and financial ecosystem of the Middle East.
Mohomed Morani – DIRECTOR and TEAM OWNER
The illustrious trio of the Morani brothers, Aly, Karim and Mohomed need no introduction. Among the 3, Mohomed Morani is the youngest and leading the charge at Northern Warriors. Since 1983, the Morani brothers started a venture of their own, Cineyug Entertainment which has now completed 4000 LIVE events and continue to break barriers.
On one side, Mohomed Morani bought the biggies of Bollywood together, Mr. Shah Rukh Khan, Mr. Salman Khan, Mr. Aamir Khan and Mr. Amitabh Bachchan to perform in live events and gained immense fame for that. On the other side, he also established himself a known face in the sports industry with long-term assocation with the biggest carnival of India, the Indian Premier League. Stamping his authority, he has managed to build Cineyug into a name to be reckoned not just in the Bollywood industry but in the sports industry as well.
In the sports industry, Mohomed Morani always found himself at the centre of the biggest.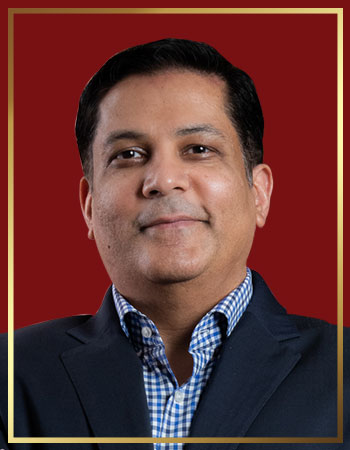 Nader Hussein Adam Ali – Team Owner
Comes from one of the leading business families in the UAE. The family owns and operates Swiss Arabian Perfumes Group, which happens to be the first Perfume House in the Middle East founded in 1974.
SAPG, is one of the most respected names in the fragrancebusiness. The family are also major stake holders in real estate projects such Palazzo Versace and Dubai Pearl.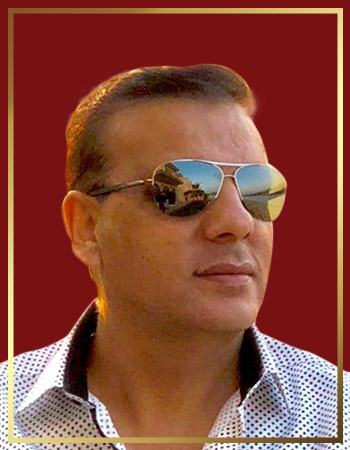 Zunaid Aziz Moti – Team Owner
Zunaid Aziz Moti was born in South Africa and is a fourth-generation businessman. Having his family roots in South Africa, he has come a long way from his initial forays into the world of entrepreneurship.
He joined the family business in 1986, which spanned across various sectors- real estate investments, property development, manufacturing, commodity trading and the motor vehicle industry.
In 2008, as a result of assessing the tremendous opportunity for diverse businesses and a global presence, he relocated to Dubai. His precious metals and commodities company in Dubai provides trading services, execution, assaying, refining and vaulting services for clients in the jewellery industry, bullion banks, gold traders & investors who trade in physical gold and silver.
In 2010 the family ventured out into the diamond industry. In addition, he is active in the global capital markets, trading in the Commodity Markets, Structured Products, Arbitrage, Equities and FX.
Zunaid is an avid investor in properties, with portfolio across the United Kingdom and United Arab Emirates.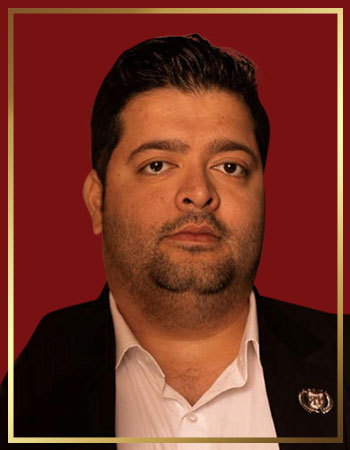 Osman Osman – Team Owner
Entrepreneur and entertainment guru, Osman Osman, has never been afraid to grab an opportunity when a challenge arises.  Born to humble beginnings, he realized his passion at a young age in a chance encounter with the entertainment business.
Osman's success trajectory – on a global scale – matches that of his larger-than-life persona and attitude towards life and business. Together with his wife, Shaaista Khan Osman, he runs the successful events and management company, Blu Blood, as the Managing Director and co-founder. Osman was the only South African owner in the original drafting of the T20 Global League cricket tournament.  Representing the brand and South Africa on another global platform, Osman had also bought a stake in the UK IPLSOCCER team, Birmingham Challengers, along with superstar, Neha Sharma, as team co-owner.