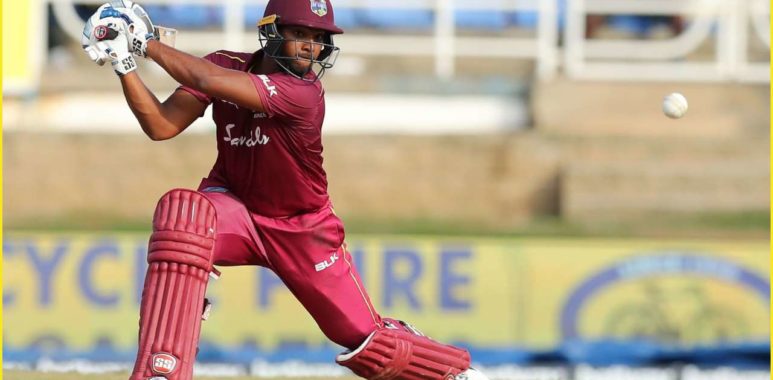 Five months in the bubble, I am trying to appreciate every match: Pooran
Even amidst limited cricket, Nicholas Pooran has travelled all over the world, playing cricket in the Caribbean, England, UAE, Australia, New Zealand and is now back in Abu Dhabi to be a part of the T10 League as the captain of Northern Warriors. One of the promising young talents from West Indies, Pooran has made a mark in the shorter forms of the games much like many of his West Indian teammates. However, leading that life in 2020 had meant that he was jumping from one bio-bubble to another. In a media interaction, the West Indian southpaw opened up about the challenges in the new-normal cricket life, T10 cricket and why West Indies – despite having a plethora of top-class T20 cricketers languish low in world rankings.
Excerpts:
You've been on the road for the last five months, shifting from bubble to bubble. What is the one aspect of the bio-bubble life, as a cricketer, that isn't spoken about enough?
Different bubbles have different rules. New Zealand had different rules than Australia and UAE. In Australia, we had a good team room. In New Zealand, we weren't allowed to interact. The one thing as a player, if we aren't allowed to interact with the people, they should at least find a way to make the players comfortable.
There's a perception that West Indies cricketers have saved international and franchise cricket in 2020. But that comes with bubble life and plenty of sacrifices on a personal level, how has it been?
First of all, the bubble life is extremely difficult, to be honest. I am currently in my fifth month in a row hopping from bubble to bubble. It's especially difficult being away from friends and family. As a cricketer, you appreciate the bubble because your focus is all about the game, how to get better, but if you're not performing as a sportsperson and in the bubble, then you need to get out, have a drink, have a laugh, catch up with others. There are positives and negatives of being in the bubble.
I learnt a lot about myself because in the last six-seven months, I wasn't too sure if we'd play cricket again in 2020. And here I am five months after in 2021, five months in the bubble, and I am just trying to appreciate every single match. Eight months ago, I really wasn't sure when I'd play cricket again. And now I am looking to just take advantage of these moments and looking to enjoy playing as if it's my last game.
How do you spend time alone, in your own company? Is there anything new you've discovered about yourself?
I've just been reading books. I'm reading a lot, trying my best to get better not only in cricket but other aspects of life, like my intellect. There's not much else you can do. My focus at the moment is to get better at the game, so I'll spend a lot of time on my iPad looking at videos, doing homework on my game, looking at other batsmen, what they do to be successful, watch interviews. That's the most, I think, I can do.
Given the challenges of the bio bubble life do you feel it's time that all teams carry sports psychologists with them?
Some guys will need them, some guys won't. It's important to have someone to talk to. Some guys will appreciate it and will open up
Why did you, in particular, opt out of the Bangladesh ODIs?
It's not at all about pulling the plug on cricket or wanting a break, but about the health factor in Bangladesh. As a player, I wasn't sure, was a bit sceptical of the health situation there. Because other players weren't going either, I felt I didn't have to take the risk and Cricket West Indies were understanding and gave the players the benefit of the doubt. What I'll be doing when West Indies play the ODIs is not be involved in any other cricket. I'll be watching the ODI series from home.
The T20 World Cup is scheduled later this year in India. What are your – and West Indies' – aspirations for that event?
Personally, I am looking forward to the T20 World Cup. As a team, our strength is T20s. For the last couple of years, we've been doing good in World Cups, but as a team where we are ranked [10th], it doesn't show how good our team actually is. Most of the senior guys are coming back to the West Indies team … like Kieron Pollard, Dwayne Bravo, Andre Russell and Sunil Narine are all coming back eventually. As a player, I am especially excited because I want to do good for the West Indies people and put a smile on their faces. My record for West Indies in T20s isn't that good and I want to improve that for the next couple of months.
Can you pinpoint why the rankings aren't reflective of how good, as you just said, West Indies cricket is?
I just believe that most of the series West Indies play, they don't play with their strongest team. And by strongest I mean Chris Gayle, Pollard, Russell, Narine, Bravo in the team together. In the last couple of years, we haven't witnessed these players together. Either most of them weren't selected, some were unavailable … but definitely a case around that. We couldn't play as a team after the last T20 World Cup. This, I am saying from a player's and a fan's point of view. Not seeing some of my favourite players represent West Indies might be one of the reasons.
In T20, more so in T10, is there scope to work towards a plan as a batter instead of trying to hit every ball?
Yeah, 120 balls are a lot. You have more time than anything. The best players in the world break down the game into very simple things. The best batsmen you see, they have a lot of time. When you see AB, Pollard, Kohli or Dhoni … whoever finishes the game really good, you see they have a lot of time.
When it comes to batting in T10 cricket, does the traditional role of a top-order or middle-order batsman exist? Or are all the batsmen – from Nos. 1 to 7 simply just batsmen?
No, I feel there are different roles. If you lose your openers in the first or second over, then the middle order needs to come into play. I wouldn't expect them to come out and take risks that are not required, and yes, it's only 10 overs, and your strike-rate needs to be in the 150s or 160s, but if you keep going hard at the bowlers, then there's a chance of losing a lot of wickets.
So it's just like 50 overs or T20s, you need to rebuild, but in this case you can rebuild only for one or two overs, so I do feel there's a middle order and it's very important to a team's success in T10. Especially when you play in bigger grounds
Who is your go-to person to discuss cricket beyond just batting?
I am very close to Pollard. I think he is one of the best T20 players in the world. He has played the most T20 games, so I discuss tactics with him. I try to model my game around him. I discuss field settings, bowling options, bowling changes, where bowlers should bowl to certain batsmen according to the game's situation. I also have played enough T20 cricket to understand what is required at a particular stage of the game.
Credits: Cricbuzz