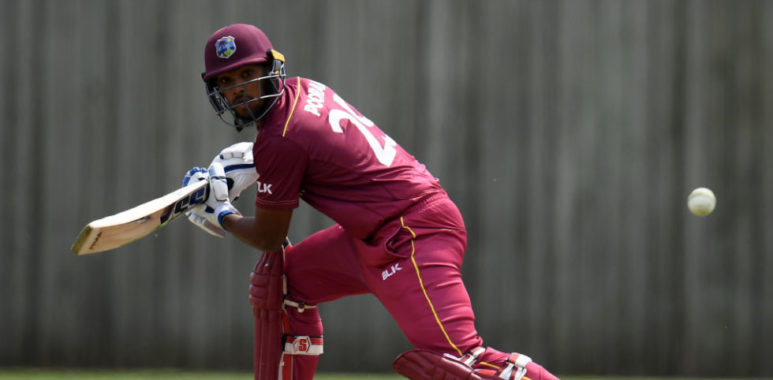 Pooran looking forward to T20 World Cup
West Indies batsman Nicholas Pooran says the West Indes T20 team is far better than its world ranking suggests it is.
West Indies won the ICC T20 World Cup in 2012 and 2016, but the current ICC World Rankings has the regional team at 10th.
Pooran, in an interview facilitated by his Abu Dhabi T10 League team Northern Warriors, disagrees.
"I just believe that most of the series West Indies play, they don't play with their strongest team. And by strongest I mean Chris Gayle, Pollard, Russell, Narine, Bravo in the team together," Pooran said.
The 25-year-old added, "In the last couple of years, we haven't witnessed these players together. Either most of them weren't selected, some were unavailable … but definitely a case around that. We couldn't play as a team after the last T20 World Cup."
Pooran, who is representing the Melbourne Stars in the 2020-21 Big Bash League, said he is looking forward to this year's T20 World Cup.
The tournament was due to be held in Australia in October-November 2020 but was postponed due to the coronavirus pandemic.
The ICC has rescheduled the tournament for India during October-November 2021.
Pooran says the West Indies is strong in the T20 format.
"For the last couple of years, we've been doing good in World Cups, but as a team where we are ranked [10th], it doesn't show how good our team actually is," Pooran said.
Pooran added that most of the senior players in the team like Kieron Pollard, Dwayne Bravo, Andre Russell, and Sunil Narine will return to the team, and he is looking forward to playing among them.
"As a player, I am especially excited because I want to do good for the West Indies people and put a smile on their faces. My record for West Indies in T20s isn't that good and I want to improve that for the next couple of months," Pooran said.
Pooran revealed that he is very close to Pollard and models his game around that of the Trinidad and Tobago all-rounder.