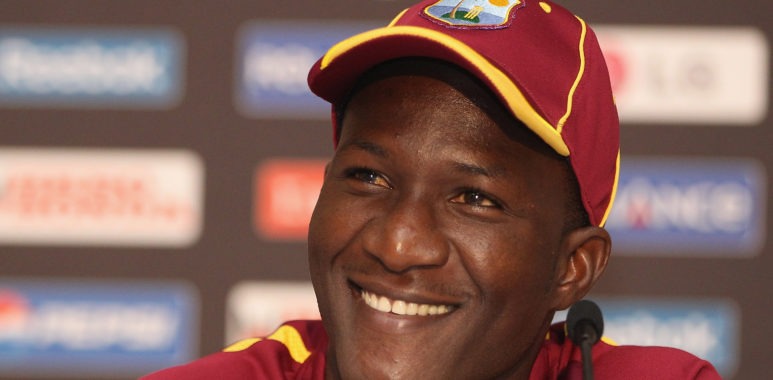 Rashid Khan, Andre Russell to feature in T10 League
Rashid Khan, Chris Lynn, Brendon McCullum and Andre Russell are among the big names who will take part in this season's T10 League. The eight franchises – up from six last season – gathered in Dubai on Monday for a mini-draft, where they picked their icon players and chose four players to retain from their 2017 squads.
The teams will meet again for the main draft on September 2 to pick eleven players for the ten-day tournament in December.
Rashid and McCullum will be the icon players for Maratha Arabians and Rajputs respectively, while Lynn and Russell will turn out for Rajputs and Northern Warriors. Rashid is one of three Afghanistan players in the league, alongside Mujeeb Ur Rahman (Bengal Tigers) and Mohammad Shahzad (Rajputs), while Ireland has a representative too, in Paul Stirling (Kerala Kings).
Pakhtoons retained Shahid Afridi as their icon player while Shoaib Malik and Eoin Morgan renewed their ties with Punjabi Legends and Kerala Kings respectively. Darren Sammy has moved from Bengal Tigers to the newly inducted Northern Warriors franchise, as icon player.
The other new team, Sindhis, has signed up Shane Watson as its icon player. Watson last competitive match was the IPL final, in which he smashed a match-winning unbeaten 117.
Ahmed Shehzad and Pakistan captain Sarfraz Ahmed have been released by their franchises.
The inclusion of two new teams will increase the length of the tournament, from 13 matches over four days to 28 over ten days. In addition, Team Sri Lanka have undergone multiple makeovers – they renamed themselves Rajasthani Heroes first, and then Rajputs.
The six existing teams were allowed to retain two players in category A and one each in B and C. The two new teams had an open list to pick their new set of five players from.
Each category is based on the player's form, experience and tournament fee, with the icon having the highest value. Following the success of last year's inaugural edition, the organisers have hiked the franchise fee from USD 400,000 to USD 1.2 million for the two new teams. All eight teams are entitled to 10% of the central revenue pool, which includes net income from media rights, gate money and sponsorship.
In May, the ICC presented a SWOT analysis, in which it listed T10 as a "threat" but also suggested that "cricket as a sport should continue to capitalise on shortened format opportunities like T10″.
"The response I can tell you has been exceptional over the year since we launched T10," Shaji Ul Mulk, the chairman of the T10 League, told ESPNcricinfo. "The commercial success of T10 is the very fact that we have sold two news teams for USD 1.2 million each and have sold partial shares of Kerala Kings with the same price. So this has immediately given valuation to the exiting team owners.
"With new valuation the stakes have grown with the format itself evolving further. After the sensational success of the first year and making global history, T10 Cricket League management has decided to allow the other existing five teams to resell full or partial shares.
"It's actually about creating value for the existing team owners in line with the triple valuation of the league in the first year since inception. It's a very rare cricket league in the world that in a year has become cash positive. For the new teams we will be seeing positive growth because we hope to have another one or two teams in next couple of years and I am sure the valuation by that time will be much higher than it is today."